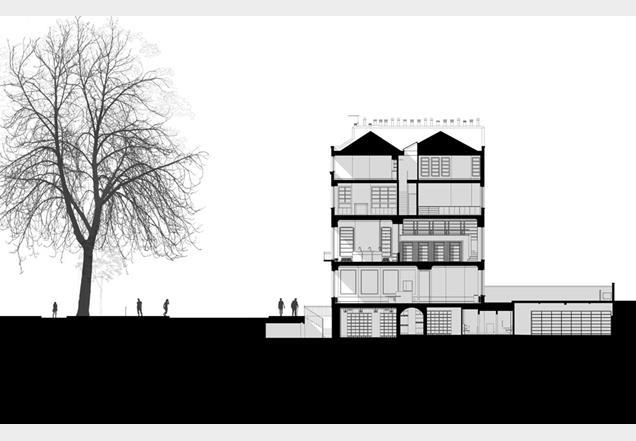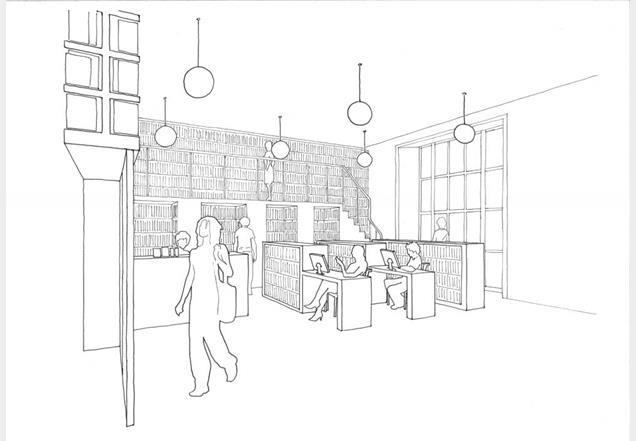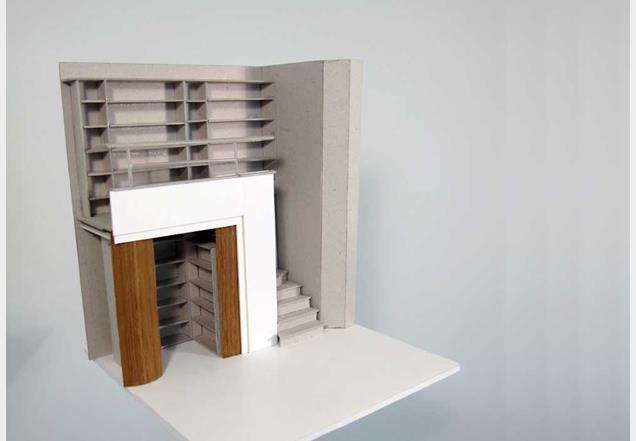 Source: Barbara Weiss Architects
"Work has begun on Barbara Weiss Architects' £1.5 million project to provide a new home for the Wiener Library, one of the world's most extensive archives on the Holocaust.
The practice is renovating a dilapidated grade II listed Georgian building on London's Russell Square. It will provide library facilities, meeting and exhibition rooms and climate-controlled book stores to protect the most fragile of the institution's 1 million items.
The first floor of the 1770s building will be restored to its original layout, providing a reading room twice the size of its predecessor and shelving for 350m of books
A dramatic mezzanine walkway will also be added to allow further access to the upper shelves within the high-ceilinged library.
Practice principal Barbara Weiss said: "This poorly maintained building will be getting its first major renovation in half a century. For us, as architects, it is a superb opportunity to provide an elegant and sustainable home for the Wiener Library for many years to come.
"Throughout the project we have sought to retain original details where they exist, replacing and restoring elements that have been damaged, but also updating the building and considering its longer term future. Sympathy to the building's listed status has been paramount."
BWA was appointed in 2002 to help the library plan a move from its current premises on Devonshire Street, a block away from the RIBA."
bdonline.co.uk, 15.9.2010
---