http://www.guardian.co.uk/uk/2010/nov/11/king-arthur-manuscript-auction?intcmp=239
One of the most romantic manuscripts of the medieval ages, the stories of chivalry, treachery and passion of King Arthur, his knights and his faithless wife, is to be auctioned next month and could fetch up to £2m.
All the stories of Arthur, Merlin, and his knights of the Round Table, of the Lady of the Lake, Guinevere's fatal love for Lancelot, and of the quest for the Holy Grail, which inspired artists from Tennyson and William Morris to Indiana Jones and Monty Python, are in the three huge volumes of the Rochefoucauld Grail. […]
The volumes with 107 jewel-like illustrations against backgrounds of pure gold leaf were probably made in Flanders in the early 14th century for the Baron de Rochefoucauld while he was a representative of the French king. The grail is seen as one of the greatest medieval manuscripts still privately owned. […]
These three volumes were acquired in the 19th century by Sir Thomas Phillips, whose extraordinary collection once held more than 60,000 medieval manuscripts. Since then it has been sold just twice.
It is now being sold by a Dutch businessman, J R Ritman, who has been collecting works of art and manuscripts since he was a teenager, to raise funds for the Bibliotheca Philosophica Hermetica, the library on the history of mysticism and alchemy he founded in his native Amsterdam.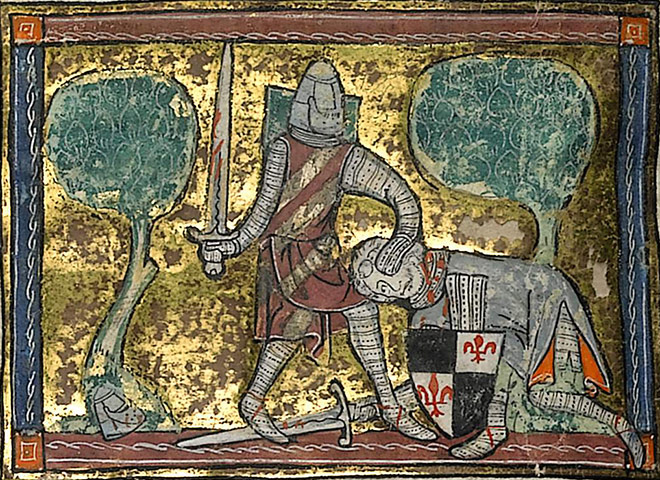 ---